NRCA Ch & Ch Kagiso Pretty Savanah TDX ET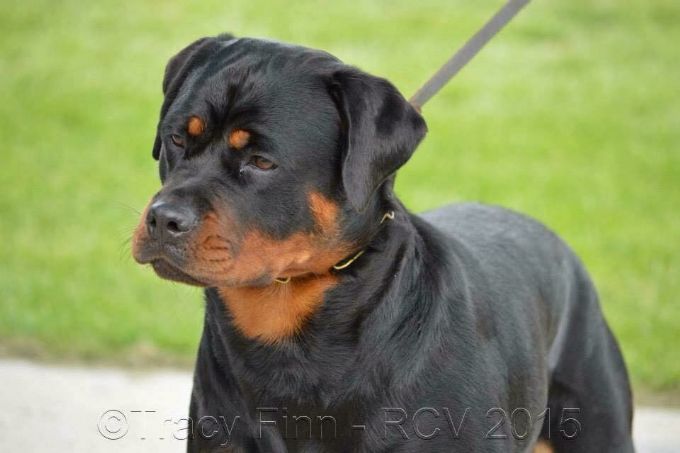 NRCA Ch & Aust Ch Kagiso Pretty Savanah TDX ET RUBISS Multi Reserve Bitch Challenge in Specialty Show MCISS MCIS MCIG Multi V1 & Multi V Rated
'Savanah'
Owned and loved by Dawn< Ken and Vinnie, co-owned with Louise, loved and proudly bred by me xxx
Savanah was one of 8 litter mates in our first litter 'The African Litter' from

Sire: Multi BISS and Multi RUBISS, MCISS MCIG Multi V1 TS Grand Ch & Dua l (T) Ubersein Veni Vidi Vici CCD RN and;

Dam: RUBISS BBBISS MCISS Multi V1, NRC(A) Ch & Dual Ch (T) Svawill Questra TSD HT-***JLPP CLEAR
***JLPP CLEAR
HD:2:2
ED 0:0

Savanah's name is perfect for her, it resembles the beautiful Savanah Plains of Africa.

Savanah is a medium size female who is very compact, with a strong, but very pretty female head, she has an excellent stop with good muzzle strength. She has excellent front and rear angulations with an excellent top line which she holds very well on the move with excellent reach and drive enabling her to move like a dream. She has an amazing temperament and always shows with a great deal of enthusiasm.

Savvy lives with owner Dawn and her Dobe friend Vinny and between the two of them gets into lots of mischief. She is also ball mad, just like her Mother and litter mates, but has a large blue ball which is her favourite. You will often see her jumping around like a kangaroo, which makes her more fun to have around. She has a very biddable temperament and you can't not love her.


2015 will see Savannah embark on her Tracking career and we look forward to seeing how far she can go this season. She has already shown great aptitude for Tracking which is not surprising, seeing as though both her Mum Lu Lu and Father Judd are excellent trackers.
.
Savannah has done well in both Specialty Shows and All Breeds shows so far with limited showing and we are aiming for her Australian Championship title this year as well as adding to her already 1 V Ratings(excellent)in the Specialty ring towards her National Rottweiler Council of Australia title and breed survey pass.

We look forward to 2015 with this beautiful girl.